The Meridian-Kessler Neighborhood Association
 With a vibrant mix of homes, local merchants and open green spaces, the Meridian-Kessler neighborhood is far enough north of downtown Indianapolis to be thoroughly laid-back—yet near enough to be completely urban. Our community is comprised of passionate residents of all ages who love the winding streets, support established and emerging local businesses, and take advantage of nearby  schools and faith-based institutions.
Our Meridian-Kessler Neighborhood Association (MKNA) is a 501(c)3 nonprofit neighborhood organization.
Founded in 1965, the Association represents the largest community in Indianapolis. We aim to:
Meridian Kessler Neighborhood Association created eight districts to help serve the residents, schools, institutions and businesses.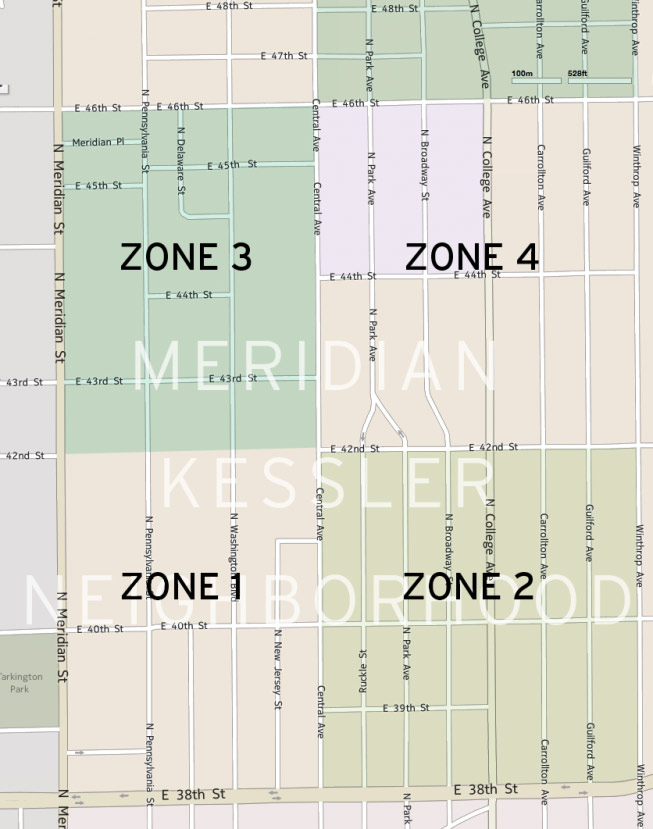 For nearly a century, MKNA has provided Indianapolis citizens a place to live, work, shop, play, learn and grow.
This plan is also a guide for anyone making a decision about the use of your property.
Show your support for neighborhood development and help us create a cohesive community as we promote the Live, Work, Shop, Play, Learn, Grow ethos.