IPS District 3 Candidates
Meridian-Kessler is located in IPS District 3 in which three candidates are running this election cycle.
Evan Hawkins
As a lifelong Indianapolis resident, and current Meridian Kessler resident with a family legacy of service to Indianapolis Public Schools, I know that a thriving IPS is key to the vitality of our city. I am an IPS parent (CFI 70), and truly believe that ALL children deserve the very best schools and opportunities regardless of their socioeconomic circumstance or geographic location.
As an IPS the Commissioner for District #3, my priorities will be to ensure that ALL of our children have access to the very best schools, that we double down our teacher retention and recruiting efforts, and ensure a strong, sustainable, and transparent financial future for IPS.
Learn more about Evan Hawkins!
Michele Lorbieski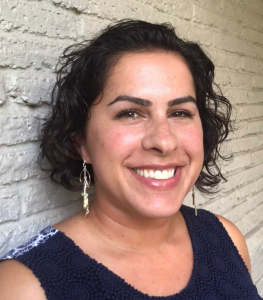 Quality public schools prepared me to become the first person in my family to graduate from college at DePauw University, and law school at Georgetown. I know firsthand that students who count on their urban school district to help them get ahead deserve every opportunity available to students in the suburbs, and the impact those children can have if they are given those opportunities. I have volunteered in organizations serving children, including IPS students, since I returned to Indianapolis in 2009. I chose to move from Carmel to Indianapolis because I wanted my daughter to attend diverse IPS schools. We don't live in a priority zone surrounding the highest ranked IPS choice schools, but Izzy was lucky to get a seat at one of those schools, IPS 91, through the lottery. I am ready to serve as the next commissioner of IPS District 3 because I want to ensure that all IPS students are a priority, all of the choices available to IPS students are good choices, and the quality of their education is not based on luck.
Learn more about Michele Lorbieski! 
Sherry Lynne Shelton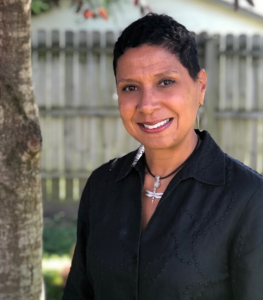 I am Sherry Lynne Shelton.  Born, raised, and currently living in Butler Tarkington Neighborhood.  I attended IPS K-12.  I am asking for your vote for IPS School Board District 3.
I believe that our teachers require fair competitive pay, continuous professional development, support in the classroom, and the necessary 21st century tools and resources to be successful
I believe that ALL of our students deserve equal access to opportunities for high-quality education
I have over twenty years of experience working with students, teachers, and administrators in various capacities
I am driven and determined to make a difference in IPS for the future of our community and children